Black tied & Carbon VS. Cinderfella: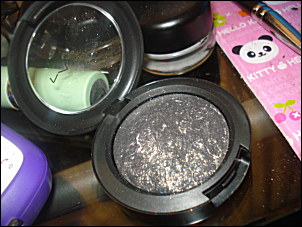 (err; around twenty dollars?)
I'm sure we've all gone to the mac store and purchased carbon or black tied with the small sparkles catching our eye, in hopes that the sparkle is true to its word. Although, it is disappointing, that these sparkles do not "stick"; look NO further. I give you: cinderfella from the black collection. A nice mineralize eyeshadow, slightly bigger than your average $14.50 USD pans. And who can say no to minerals? The shimmer will show, and with a base underneath, this a HG for all you glitter queens. Trust me, a little will go a LONG way.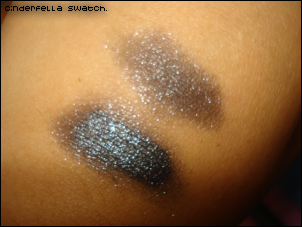 (left w/ base; right without)
MY EOTD (featuring cinderfella):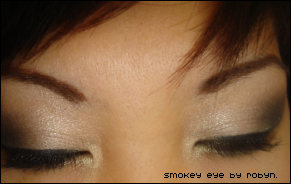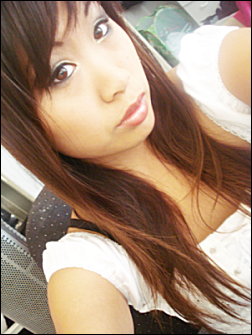 (emotionless; i know. but the elation is there :p)